Gina Rivera and Phenix Salon Suites are pleased to announce our guest artists for the 2018 Phenix Family Reunion. We look forward to an amazing event filled with new topics, skills and techniques demonstrated by some of the best in the business. See our list of Guest Artist below.
JUSTIN THOMAS
Hair Artist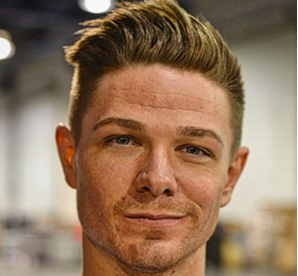 Justin Thomas is a well-known platform artist and educator. Currently a top educator for Hattori Hanzo Shears, Thomas has been referred to as the "Prodigy" by his peers in the industry. His refined style and countless hours of training and collaboration with some of the biggest names in hairdressing have gained him notoriety.
With a boastful clientele that includes celebrity models, actors and A-list musicians, his work is admired around the globe both on and off the set. People come from all over the world to have Justin Thomas bring a new and exciting approach to their style.
Some of Justin's must have include cork round brushes, clipless curling irons and select products that contribute to the looks that he creates.
Class Title:TBA
Class Title: (6/25/18)
Class Descriptions: TBA
SEBASTION LIGHTFOOT
Hair Artist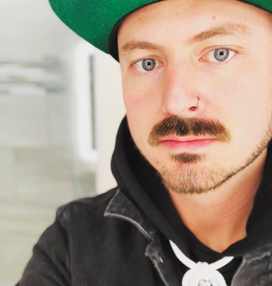 Sabastian is considered one of the tops stylist and educators in the Pacific Northwest as well as for Hattori Hanzo Shears. With an emphasis on men's styles and haircutting, he is well known for creating unique looks for his clientele. As a licensed educator, his classes are informative and also designed for practical application that can be utilized on a daily basis in the salon.
As a successful artist, Sebastian is also profoundly knowledgeable on techniques for promoting a healthy and successful business structured to match any skill set. His comprehensive background includes years of experience as an educator in cosmetology schools which enables him to easily communicate and instruct techniques that are valuable for seasoned Salon Professionals and students alike.
Class Title:TBA
Class Title: (6/25/18)
Class Descriptions: TBA
CHARLEEN KAMMOUREIH
Brow & Microblading Expert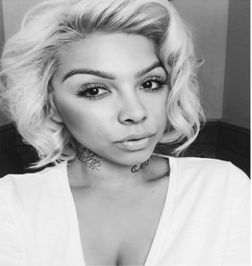 Charleen Kammourieh is a well-known artist with years of experience in the beauty and film industry. With a focus on brow anatomy, she has been featured in both Barbersonlymagazine and Mantra Magazine. Charleen's experiences include being an Airbrush Artist at California's Magic Mountain Fright Fest to glamming Miss Brazil USA 2005. Additionally, Charlene completed multiple apprenticeships under celebrity brow experts. Her work inspires and captivates the true definition of an artistic eye. Charleen is the owner of Arched, as an exclusive waxing and microblading salon.
Class Title: Browology 101 (6/24/18 – Registration)
Class Title: Intro to Microblading (6/25/18 -)
Class Descriptions: Classes will touch on the following items Intro to waxing, face shape knowledge, product knowledge, brow diagram, Color Theory, Custom Color Matching, Skin Knowledge, Brow Placement & Measuring
Class Length: 45 minutes- 1 hours & 15 minutes
Please Bring: Graph paper/pencil for both classes.
HEATHER NITTA
Hair & Make Up Artist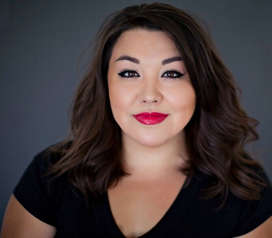 Heather Nitta is an established beauty expert with more than 15 years of professional hair and makeup experience. Nitta has worked with well-known clients, top influencers, and mainstream celebrities in the fashion and entertainment industry. Her vast portfolio includes the Sundance Film festival, NBCs Biggest Loser Finale, and multiple award show runway looks including the GRAMMYs and the Academy Awards.
As a member of Gina Rivera's Artistic Team, Nitta has a passion for collaborating with clients and models to bring out their natural beauty with the artistic aid of hair and makeup expression. Known for being highly educated and current with today's hair and makeup trends, she is well versed at being highly creative as an artist while remaining true to the classic beauty aesthetics that she loves.
Class Title: Mastery of Make Up (6/24/18 7 6/25/18)
Class Descriptions: This class with focus on the professional application of make up that can be used in your own salon. This is a terrific skill to learn for any Salon Professional that is interested in adding to their skill set
Class Length: 1 hours & 30 minutes
Please Bring: Paper & pencil for both classes.
BRITTNEY WEBSTER
Manicurist & Nail Artist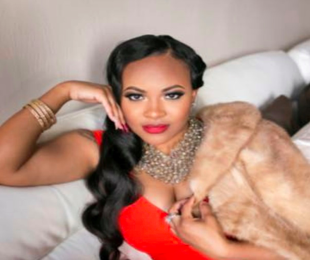 About Brittney Brittney Webster started her affair with the beauty industry as a young child. From the time she was 6 years old she watched her mother, a nail technician for more than 27 years, provide services to clients as she perfected her craft. Brittney started her career as an MUA. Soon after beginning her career in Aesthetics, she developed a passion for nails and the artistry it required. She now operates her own salon "Perfectly Polish Me" and has over 18,000 followers on social media which admire her work. Brittney has a deep love for sharing her knowledge and mentoring other Salon Professionals. She is working towards expanding her brand and hopes to make a mark on the industry with her work.
Class Title: Artistry in Acrylic (6/25/8)
Class Descriptions: This class with focus on beautiful and unique nails that can be created through acrylic application.
Class Length: 45 minutes- 1 hours
Please Bring: Graph paper & pencil for both classes.
CHAR FONTANILLS
Esthetician, Business Woman & Entrepreneur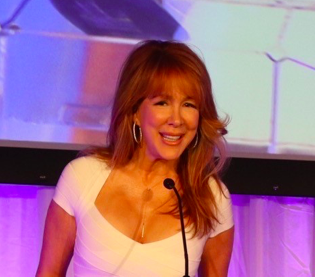 Char Fontanills began her career with the Mary Kay organization where she learned advanced sales and leadership skills, but more importantly, how to inspire women. During her 15 years with Mary Kay, she was a regular recipient of multiple awards including six cars and the coveted Pink Cadillac.
Her interest turned towards the ?nancial markets in late nineties and she became an avid trader in the stocks and options markets. She and her husband owned a large education company at the time and for the next 12 years they devoted their time to traveling the country educating others on how to make money on Wall Street.
Her life took an abrupt turn on a summer day in 2012 and everything changed. However, this series of events set the stage for a "new" normal and what was meant for harm was turned to good.
Inspired by her ?rst meeting with Gina Rivera at the 2014 Phenix Family Reunion, Char was driven to step past her fears. In 2016, she opened her spa and later that year was awarded, "Best New Esthetician". By 2017, she successfully launched her company Osmosis Body LLC. The mission of the company is to bring healthy, holistic, alternatives to the professional as well as to provide a business opportunity that exceeds expectations.
Class Title: FEAR is not a STOP SIGN (6/25/8)
Class Descriptions: Get ready to get personal! Chars story will inspire you to step out of your comfort zone, touch people in a more signi?cant way and use your fear to fuel your success. Walk away with a new perception of where you are at today and how you can increase your potential and your income for 2018!
Class Length: 1 hour
Please Bring: Graph paper/pencil for both classes